UK-based esports organisation Excel Esports continues to go through changes following its new Excel logo and brand update last week, with another couple of announcements being made today.
'Excel and Belong to help bring gamers together' 
First up, Excel has extended its partnership with Belong Gaming Arenas, the official arena supplier for the brands' League of Legends teams. 
The partnership will see Excel and Belong continue to work together to provide tools and content to help educate and bring gamers together.
It will provide the gaming community with experiential opportunities and giveaways, 'enabling them to take their skills to the next level'.
Excel and Belong will also work together in the promotion of Belong's Arena Clash events, a series of competitions that provide players from across the UK with a platform to start their own path into esports. 
EXCEL first partnered with Belong Gaming Arenas in June 2019. Since its inception, the pair have worked together on several community events at Insomnia Gaming Festival and Belong Oxford Street, where Excel's League of Legends players took part in both meet-and-greets and 1v1s. 
"This partnership will help us continue to nurture and showcase the best UK talent the space has to offer and we look forward to future activations where we can bring both our communities together," said Robin McCammon, chief commercial officer at Excel.
Excel head of operations Grant Rousseau departs the organisation
In another announcement today, Grant Rousseau said he would be stepping down as Excel's head of operations. Grant first joined Excel in August 2019, after stints at the likes of Splyce and CLG.
In a Twitlonger post, Grant said: "Excel has been the most incredible home to me over the last 1.5 years. I've worked with some truly amazing people over this time, and learnt a ridiculous amount. I'm also glad that I was able to come in and help steer the ship as Excel grew from their LEC life start."
He didn't say where he'll be working next, but said it's still in esports.
"My commitment has and always will remain towards building UK esports. I've had an opportunity I felt I could not turn down, as it very much builds into this ideology, and i look forward to starting there such that we can continue this great path the UK scene is building towards," Grant added. "Alas it also means stepping away from League of Legends."
Grant's departure comes after Excel co-founder Joel Holmes-Darby and League of Legends player Caedrel left the organisation.
Excel is expected to make another announcement soon, around a new ambassador who will be joining the organisation.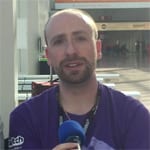 Dom is an award-winning writer who graduated from Bournemouth University with a 2:1 degree in Multi-Media Journalism in 2007.
A keen League of Legends and World of Warcraft player, he has written for a range of publications including GamesTM, Nintendo Official Magazine, industry publication MCV as well as Riot Games and others. He works as full-time content director for the British Esports Association and runs ENUK in his spare time.